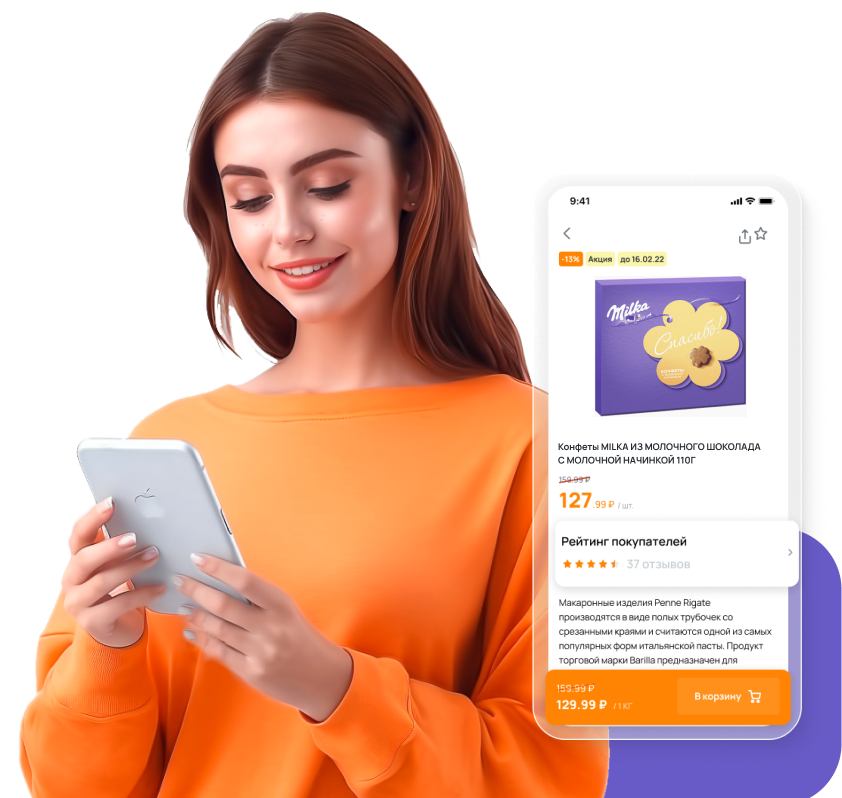 Standard turnkey application for a retailer
Ready-made proven solution
Quick release in 1,5−2 months
Cheaper than custom development
We create digital solutions for millions of users
We have collected all our experience in custom mobile development and offer the best solutions for your business in the form of a standard application
The mobile application will become an effective sales channel and increase the loyalty of your customers
Our partners:














Advantages of a standard app
For the minimum time and budget, you will get a mobile application created using the best mobile retail practices and customized to suit your goals
Development time is 3 times faster than a custom application
Development cost is 5 times less than a custom application
Capability to improve and scale the application, add new features
Your mobile application will have:
Registration
Registration by phone number, full name and delivery region
Loyalty program
Easy to open in the application, users can see their status
Catalog and product card
Delivery address, search, filters by categories, detailed product information and adding to cart
Main page
With loyalty program, news, stories and banners
Cart and order
Delivery address, list of items, cost and ordering. Order with number, status, amount, delivery address and support contact
Your application will also have:
For user interaction
Admin panel to manage banners, push notifications, sms, mailings
Publication in stores
App rating and reviews in stores
External integrations
Payment system, loyalty system, accounting system
For analytics
Crashlytics, Yandex.Metrica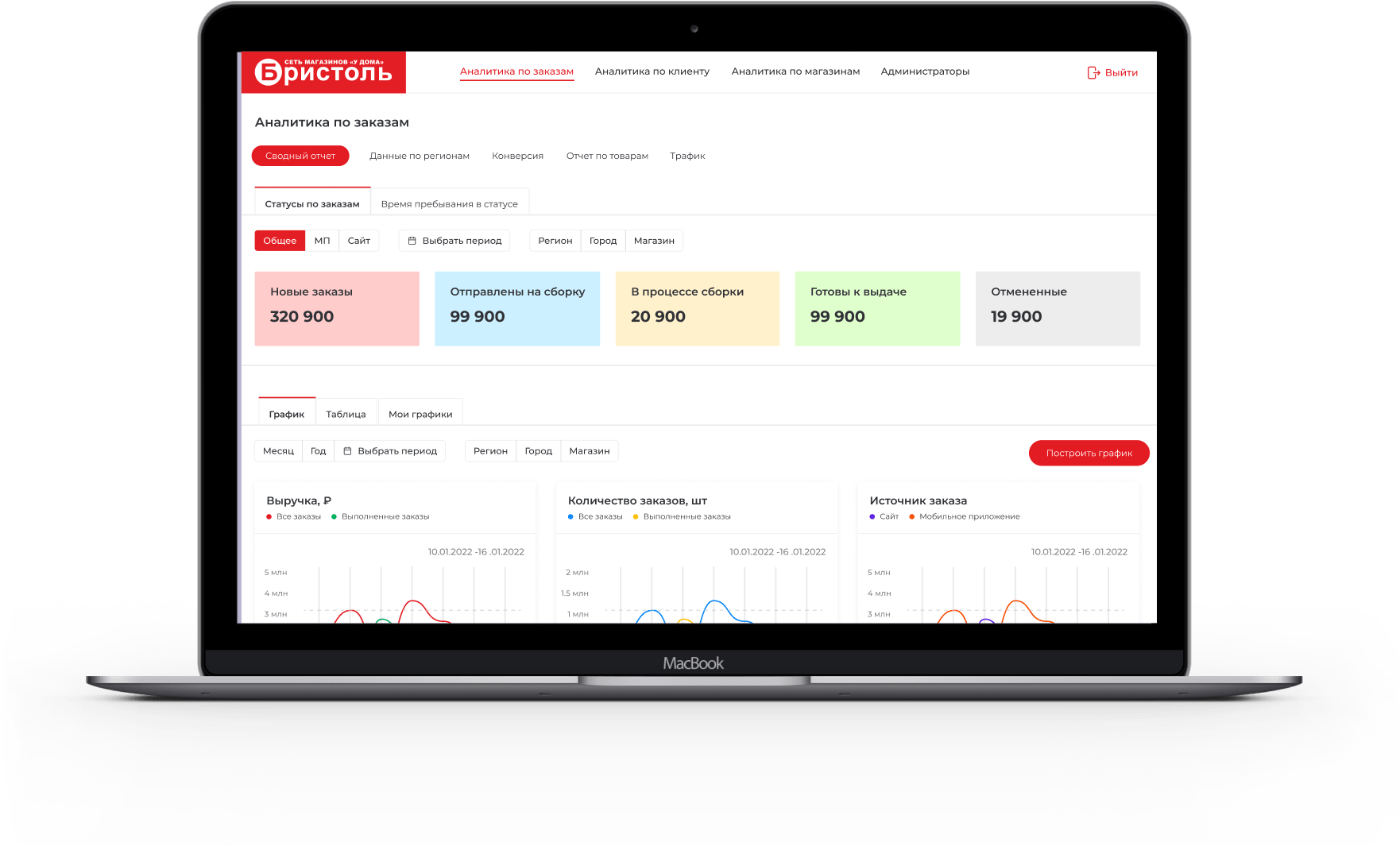 Cost and terms
Average term is from 1,5−2 months
Average cost is from 1 million roubles
We can provide more detailed information on the cost when we receive a completed brief or make the first call with you.
Let's create a digital product for your store together!
Our clients say
Taking into account the growing demand for digital solutions, we wanted to create not just an application, but a kind of "store in the pocket" that will help customers make purchases. And we did it in close partnership with Friflex.

"Together with Friflex, we have come a long way from prototype to release and support of the application. The team has integrated into our in-house team and works very hard. The clarity, professionalism of the Friflex team and their desire to complete all tasks helped us achieve our goals, and we have already set new ones for the team.".
"The team of Friflex performed services for analyzing metrics, preparing a design prototype, developing a design system, ensuring application security, setting up a fault-tolerant server infrastructure, and developing a finished application. The team's decision to use Flutter helped to release applications for iOS and Android quickly."

"We chose Friflex, guided by their experience in retail and were not mistaken. Experience in application development for the industry is highly important. The team has completed more than one project together, and everyone in it is professional – designers, developers, managers. There is always a feeling that you will get an answer to any question, and an effective solution to any problem".
Our articles on mobile retail
Let's create an app for your store together!