FruitPack
Smoothie Kit Delivery Site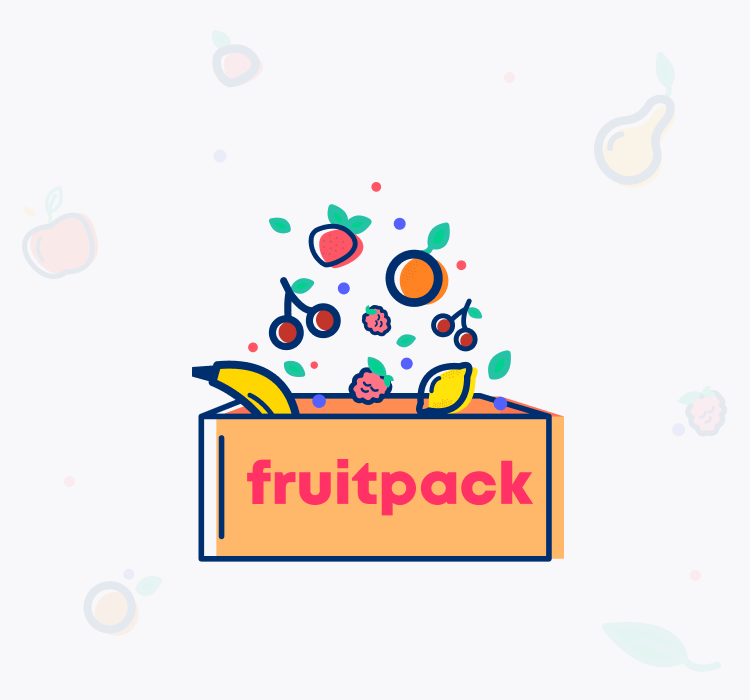 Client

FoodTech startup FruitPack offers a new concept of product delivery - delivery of ready-made smoothie kits. The customer, FruitPack, wanted a website where the user could select and order a smoothie kit for one week.

Task

Based on the customer's business objectives, we created a UI, researched UX, developed a frontend and backend, and implemented an acquiring system. We tried to make the site as user-friendly as possible.

The service was created from scratch, so it was important to prescribe the possible intended scenarios for using the product as accurately and in detail as possible. Together with the FruitPack product manager, our analysts described user scenarios, discussed possible difficulties and the needs of a future buyer.

Design

Thoughtful UX

We have developed a simple and informative website, about the design of which, by the way, Artemy Lebedev spoke very positively.

Artemy Lebedev praises the design of FruitPack

In design, we wanted to be as simple and understandable as possible, at the same time memorable for the user. We used rich colors and cute themed patterns.

The client liked the design we proposed, and our designer offered cool solutions for product packaging - we made the FruitPack box design and the design of the recognizable branded adhesive tape, which is used to seal the boxes to confirm the integrity.

All for User

The site was developed by us on Ruby-on-Rails. We have set up acquiring on the site and organized convenient customer support - we have integrated a universal platform for feedback and increasing sales of HelpCrunch.

In addition, we created and maintained an administrative panel that displayed all information about orders and users.
More cases
Thanks for your request.
We will contact you soon!